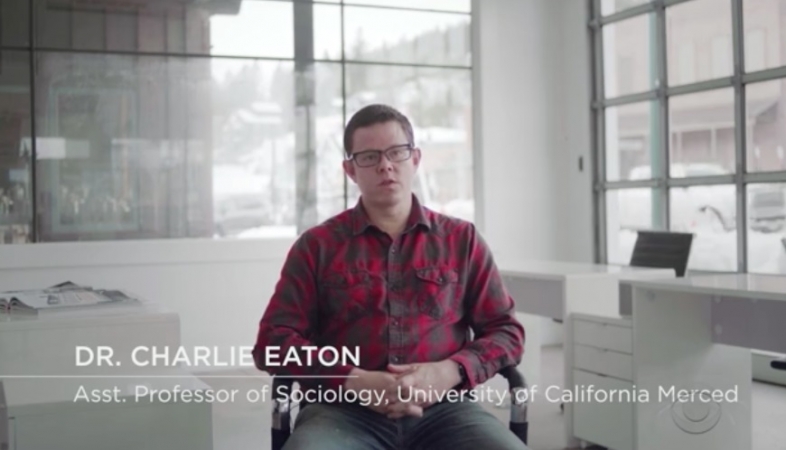 CBS interviews Professor Eaton on student loan forgiveness. From the CBS story:   
Democratic lawmakers including Senator Chuck Schumer, Senator Elizabeth Warren and Representative Ayanna Pressley, among others, have called on President Biden to forgive $50,000 in federal student loans by executive action, citing research showing such cancellation would help close the racial wealth gap and stimulate the economy, especially during the COVID-19 pandemic. Mr. Biden has indicated he favors a $10,000 debt cancellation through legislation. 
Princeton sociology professor Frederick Wherry and UC Merced professor of sociology Charlie Eaton helped draft an open letter asking Mr. Biden to "right a series of wrongs" by using executive action to cancel student debt. More than 1,100 other academics who study higher education, student debt, and racial inquality signed on. 
Despite a decrease in annual borrowing overall in the last decade, outstanding student loan debt has more than doubled to $1.7 trillion over the same period.
Eaton, whose upcoming book "Bankers in the Ivory Tower" explores the influence of financiers in higher education, said, "I think it's fair to ask the question, do we really want the secretary of education to be effectively the CEO of the largest consumer bank in America?"
Watch the interview and read more about "The Student Debt Dilemma" here.