Background:
The undergraduate Sociology Club at UC Merced serves as an official student organization under the Office of Student Life. The Club was first established in the fall of 2010 by undergraduate majors in sociology. The association seeks to inspire and support fellow students to excel in the field of sociology during their academic and professional careers.
Goals and Purpose:
The Sociology Club is organized to provide a foundation of support for sociology majors through:
organizing activities pertaining to graduate school and careers in sociology
creating opportunities for students interested in sociology to meet each other
encouraging interaction among faculty and students
integrating a forum for relevant activities in the community and
sharing experiences through a sociological perspective and inspiring more students to pursue education in sociology.
The Sociology Club has held the following activities:
Bi-monthly meetings to organize events and activities.
Career Panel: UC Merced Sociology Professors discussed their experiences within the field of Sociology.
Career Planning: Career Services held an information presentation on career options and planning strategies for careers with sociology degrees.
Club officers organized study sessions for midterms and finals in several sociology courses.
Several club officers and members attended the University of California, Berkeley, Undergraduate Sociology Symposium.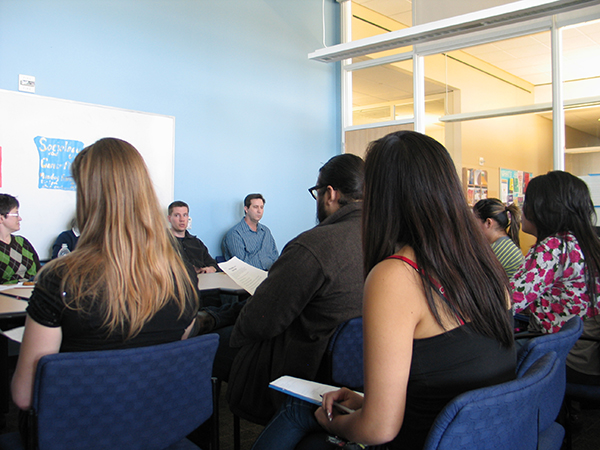 (Club event to learn about careers from UCM Sociology Faculty)
For more information, please contact the Sociology Club faculty liaisons, Assistant Teaching Professors Yang Lor and Amanda Mireles
Updated 2021