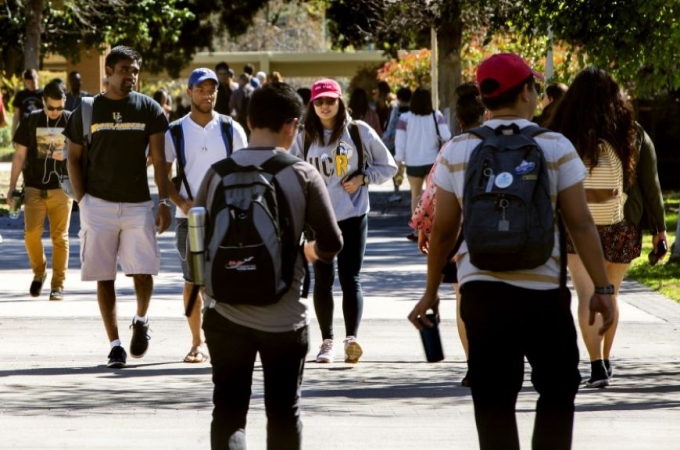 Black and Latinx students are entering college at a far higher rate than ever before, but higher education in America remains racially divided and unequal. And California may well stand at the epicenter of that transformation.
A majority of racially marginalized students (especially those from low-income households) are not being educated at research universities, and even when they are, they overwhelmingly enroll in public institutions with big ambitions but limited resources, where affluent white students are few and far between.
How did this occur? For most of the 20th century, working families of modest means, disproportionately Black and brown, subsidized the college educations of relatively affluent students at universities where their own offspring were not welcome. In the decades after World War II, generous federal and state support built a public postsecondary system that was envied around the world. The Higher Education Act of 1965 expanded government-funded aid for college students. But over the last half century, government support for public higher education has been substantially diminished.
We came to understand these dynamics while conducting several years of research on finances and student experiences at UC Merced and UC Riverside. These two campuses are doing the lion's share of the work in the University of California system to serve racially and economically marginalized Californians, yet they have very modest endowments and their budgets are almost entirely dependent on annual appropriations from the state.
Merced and Riverside attract only a small number of out-of-state or international students who bring in generous revenues in comparison with the UC campuses that disproportionately serve affluent white and Asian families, such as Berkeley, Los Angeles and San Diego. Nor are there legions of millionaire alumni lining up to make tax-subsidized gifts to Riverside and Merced.
Yet these campuses have achieved a lot. For example, Riverside has eliminated class and race graduation gaps within the student body that plague other universities. Merced is a leader in the UC system in sending graduates on to obtain advanced degrees, helping to diversify the professional pipeline.
Read more of The Los Angeles Times Op-Ed by Laura Hamilton and Kelly Nielsen here.