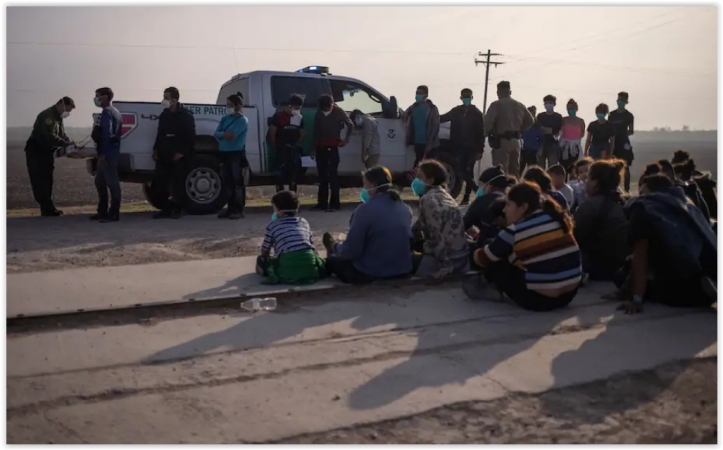 So far in March, the United States has taken more than 3,500 unaccompanied minor migrants into custody. With an additional 10,000 expected by May, the Biden administration will find it challenging to uphold the president's promise to implement a more "fair and humane" immigration policy than that of his predecessor.
Scholars and advocates have revealed how punitive immigration policies and procedures harm the health, safety and well-being of children held in U.S. federal custody. These effects extend well beyond the border, into the lives of immigrant families and across their social networks. Sociologists Cecilia Menjivar and Leisy Abrego refer to this as "legal violence," a term meant to describe immigrants' experiences with labor exploitation and family separation, as well as the fear, anxiety and hopelessness brought on by immigration policies.
That also affects the adult service providers, such as attorneys, educators and counselors, who serve asylum-seeking children in cities across the United States. My ongoing research finds that they share immediate and long-lasting physiological and mental health challenges. These health conditions stem from pressures to meet the needs of vulnerable child migrants targeted by restrictive immigration policies.
Unaccompanied youth in the U.S. immigration system
Unaccompanied minors and adult migrants from Central America have been at the southern U.S. border seeking asylum in high rates since 2014. In response, the Obama administration created a process called "expedited removal" of undocumented immigrants. The Trump administration followed up by tightening the rules for granting asylum, dramatically reducing the number of migrants who qualified. Immigration court backlogs rose from fewer than 200,000 cases in 1998 to more than 1,200,000 in 2020 — with 2021 on track to beat that. In 2005, the Bush administration introduced Operation Streamline, which had immigration officials prosecute upward of 80 migrants in court at once. In 2014, the Obama administration employed "Rocket Dockets" to prioritize removing unaccompanied children. After the unaccompanied minor crisis of 2014, Operation Streamline made it difficult for advocates to explain a child or teenager's individual circumstances to be considered in the judge's decision.
How immigration policy inflicts "legal trauma"
Since 2014, I have conducted in-depth, one-time interviews with 45 service providers and advocates about their experiences. Thirty of those are in Los Angeles County, and 15 others are in Harris County, Tex., the two counties where the U.S. Office of Refugee Resettlement has been resettling the most unaccompanied asylum-seeking children.
I refer to the experiences service providers describe as "legal trauma." By that I mean both incidents of vicarious trauma from indirect exposure to traumatic events, and/or the secondary trauma that they feel if they themselves have previously suffered a traumatic event.
Attorneys, paralegals, case managers, health-care professionals and educators work together to help child and teen migrants prove that they are eligible for asylum under today's narrowed rules. That involves demonstrating that the children cannot return to their countries of origin without facing persecution or threat of harm and that they show promise as a contributing member of U.S. society.
A family counselor in Houston told me that some young asylum seekers must repeatedly review their reasons for leaving as their attorneys work to "craft the 'perfect victim,'" whose story will be sympathetic in court. Having to relive those ugly experiences can set off post-traumatic stress disorder. Another Houston-based counselor said that this process was essentially a "a theater for survivors [because] attorneys and judges want to see kids cry." In prompting children to do this repeatedly, service providers become desensitized to the children's trauma, dehumanizing both.
Please see the entire Washington Post article here.