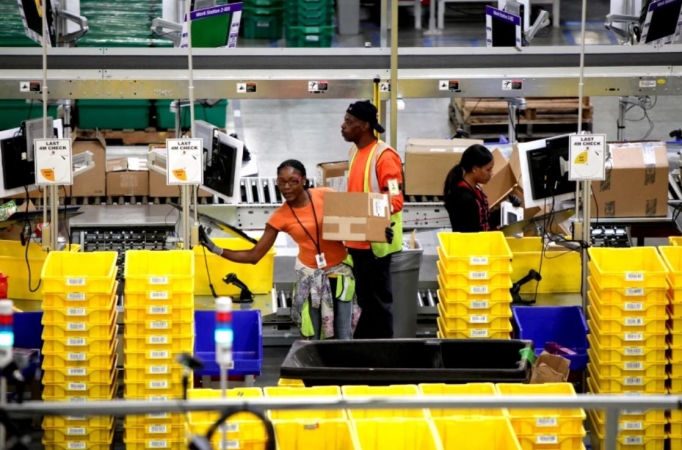 "Delegates to the International Brotherhood of Teamsters convention voted overwhelmingly for a nationwide push to organize hundreds of thousands of Amazon's warehouse and delivery workers, a formidable task given the e-commerce behemoth's fierce antiunion stance.
The new effort is aimed not just at growing the ranks of organized labor but also at protecting wages, benefits and workplace standards in Teamster-represented companies such as UPS, which are under pressure to replicate Amazon's relentless push for speed and productivity. 
In California, a Teamster-backed bill, AB 701, is moving through the Legislature and would require warehouse employers to disclose quotas for the pace of work to employees and state enforcement agencies. The bill would prohibit employers from counting time that workers spend complying with health and safety laws as 'time off task.'
'A UC Merced Community and Labor Center study found that warehousing had the highest increase in pandemic-related deaths of any industry in California, with a 57% increase in deaths last year,' the bill's advocates wrote legislators this month."
Read more about the Teamsters' new efforts in the LA Times article here.