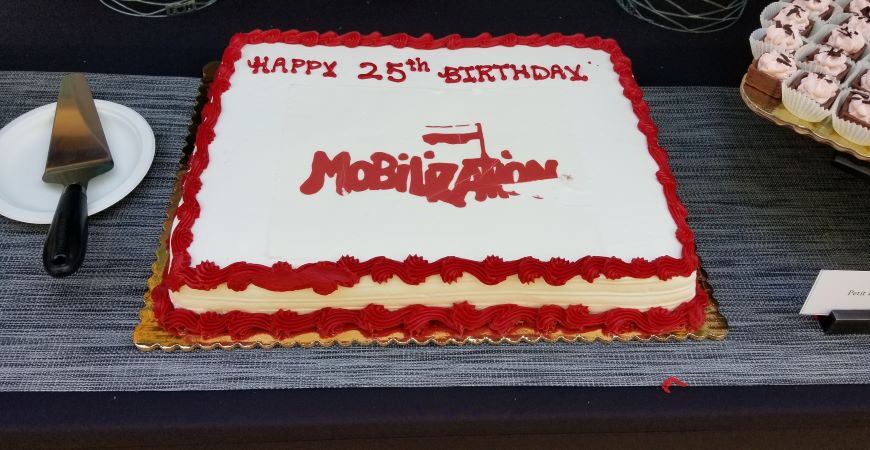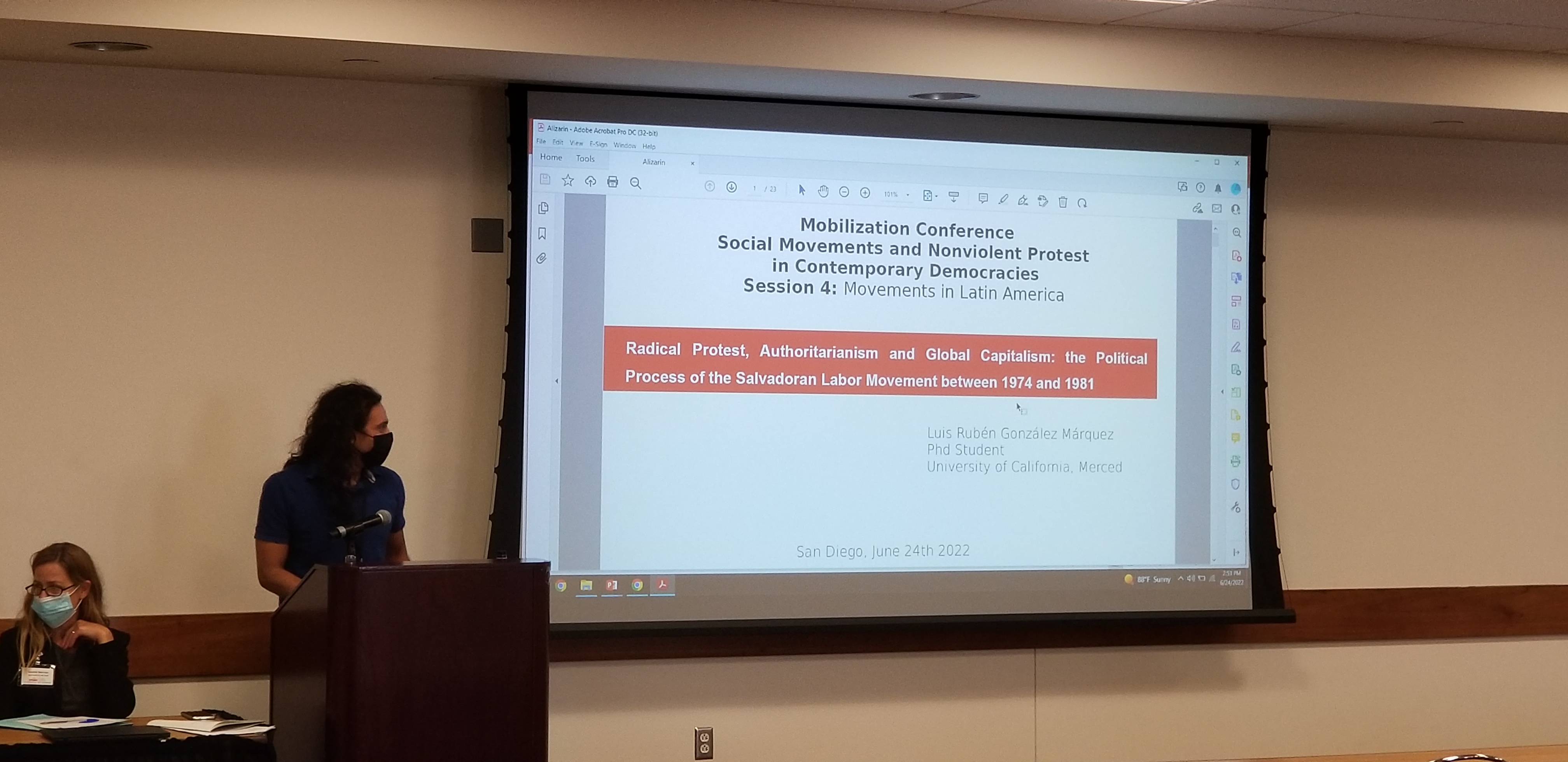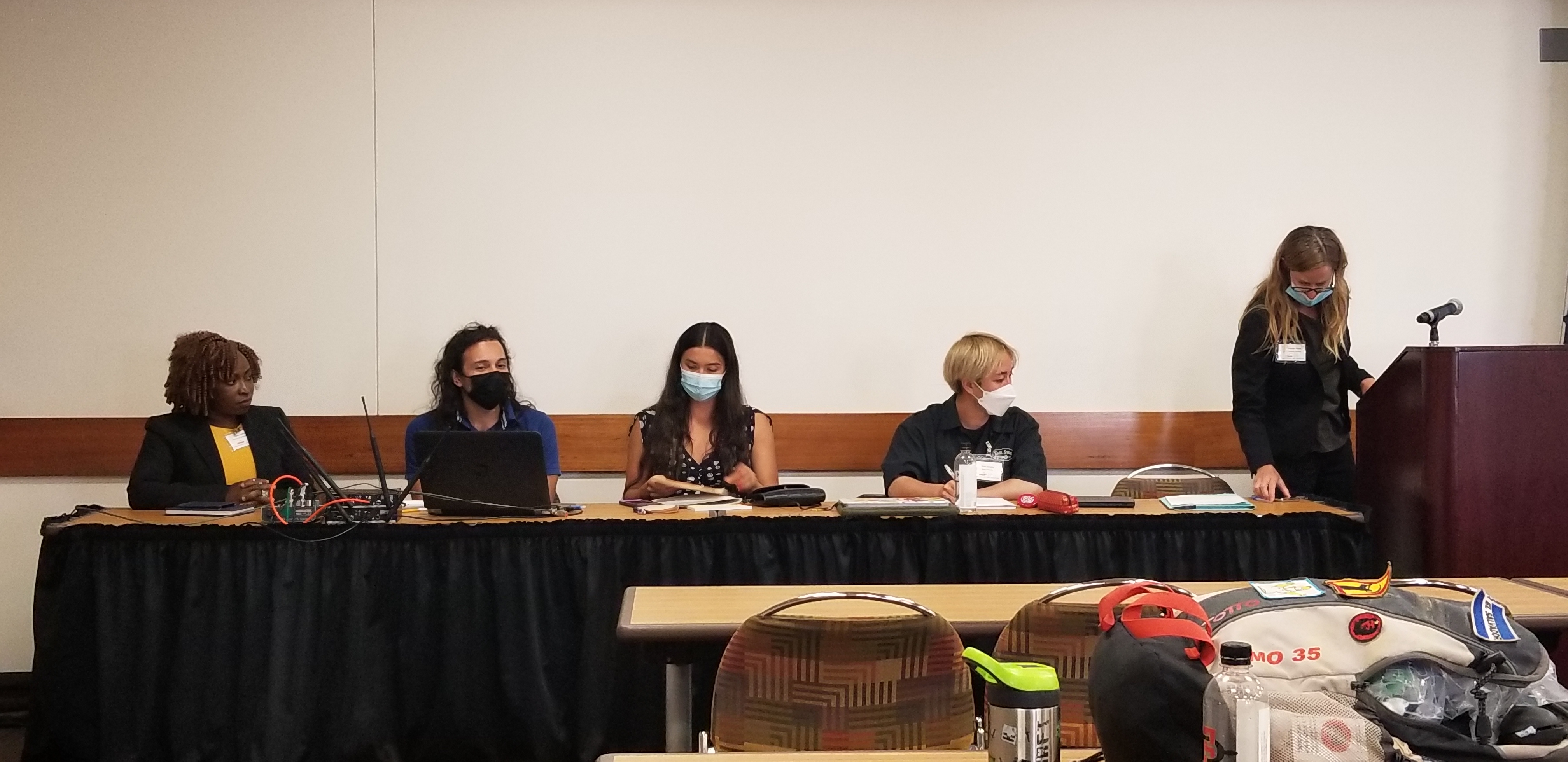 In late June, UC Merced Sociology Graduate Students Eliana Fonsah and Luis Rubén González Marquez traveled to San Diego to present their research at the Fourth Annual Mobilization Social Movements international conference 
The theme of this year's conference centered on "Protest and Resistance in Contemporary Democracies." Social Movement scholars from every continent converged on San Diego State University for the gathering. Because of the covid pandemic, this was the first time since 2019 that the annual conference was held. It marked an important turning point in the pandemic to sustain the subfield of collective action research with a major international meeting held in person. The conference attendees also celebrated the 25th anniversary of the social movements journal, Mobilization.
Eliana presented her research on, "African Repertoires: How Traditional and Cultural Dynamics Shape Movements and Protest Patterns in Nigeria and Cameroon." Luis Rubén shared his current work on "Radical Protest, Authoritarianism, and Global Capitalism: Political Process of the Salvadoran Labor Movement, 1974-1981" (see attached photos). Hundreds of social movement scholars enjoyed the opportunity to interact and exchange ideas over the two full days of panels and ceremonial activities.
See the entire conference program here.